Are you tired of battling stubborn messes and endless cleaning chores? Look no further – our cutting-edge Wet Dry Vacuum is your all-in-one solution to conquer every cleaning challenge with unparalleled ease. Prepare for a higher level of cleanliness tailored to your lifestyle.
Effortless Cleaning, Exceptional Results
Bid farewell to cleaning frustrations! Our Wet Dry Vacuum is your trusted partner in achieving spotless perfection. Its specialized nozzles are designed to handle any mess, ensuring nothing is too challenging to tackle.
Harness the Might of 5 HP Suction
Get ready to be amazed by the relentless suction power of our vacuum. Boasting a remarkable 5 Peak HP, this cleaning powerhouse effortlessly removes dirt, debris, and even liquids, leaving your space immaculate.
3-in-1 Versatility
Why settle for a single function when you can have three? Our Wet Dry Vacuum is a multitasking marvel. Use it as a vacuum, a blower, and a weapon against wet messes. Experience unprecedented versatility.
Reach Further, Clean Deeper
No nook or cranny is off-limits. Our vacuum is designed to access even the most challenging spots. With an extendable hose and wand, you can turn intimidating cleaning tasks into a breeze.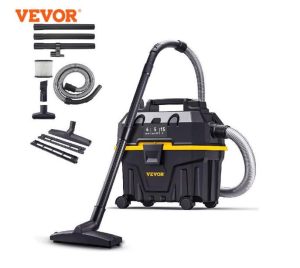 Breathe Easy with Cleaner Air
Concerned about indoor air quality? Our Wet Dry Vacuum comes equipped with an advanced cartridge filter that captures microscopic particles as small as 0.3 microns. Enjoy a fresher, healthier living environment for you and your family.
Safety You Can Rely On
Your safety is our priority. Our vacuum boasts an IP24 Waterproof Frame, constructed from durable PP material. The enhanced waterproof switch provides extra security, ensuring a worry-free cleaning experience.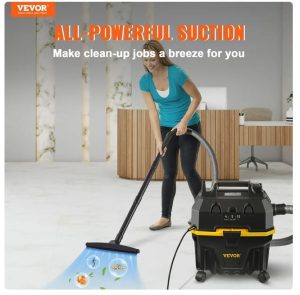 On-the-Go Convenience
Say goodbye to storage hassles. All accessories and the hose are cleverly accommodated on the vacuum itself, allowing you to transport it effortlessly to wherever it's needed.
Elevate your cleaning experience with our Wet Dry Vacuum. Enhance your living space, simplify your cleaning routine, and never compromise on cleanliness again. Don't miss the opportunity to order now and be the first to witness the future of cleaning!